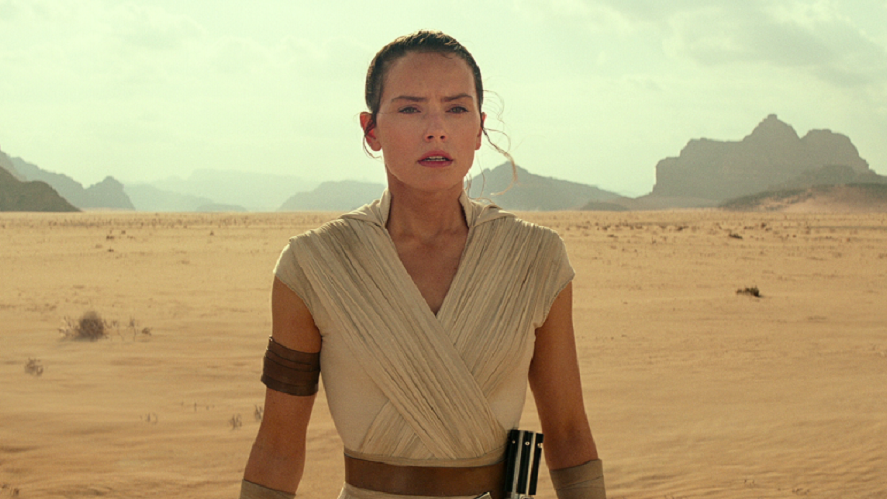 Even among those who have liked Disney's Star Wars movies over the past couple of years, there are those — myself included — who wonder about Rey's inherent abilities with the Force. While I wouldn't call her a Mary Sue, as some would, I do question how she was able to do some of the stuff she did, such as lift all those rocks at the end of The Last Jedi. How could she have done something so quickly when even Yoda himself seemed to have a difficult time lifting an X-Wing?
I've been open to this being answered in the future, but I am also slightly concerned it'll never be addressed. However, if I'm to believe the word of J.J. Abrams, we may get some sort of answer.
"Yeah, spooky, right? [Smiles] It's a fair point," Abrams told Rolling Stone. "It's not an accident."
Earlier on in the interview, he even discussed the origins of creating the character.
"The idea was to tell a tale of a young woman," Abrams said, "who was innately powerful, innately moral, innately good, but also struggling with her place in the world and forced to fend for herself in every way. As exciting as it was to get to play in the Star Wars universe, it was this young woman that I felt oddly compelled to get to know. Even at the very first meeting with Kathleen Kennedy, the idea came up about having a female at the center of it. There was an inherent sense of 'We've seen the story before of the young hero,' but we'd never seen it through the eyes of a woman like this, and that, to me, was the most exciting thing."
In terms of Rey as a character, this does seem to all fall in line with what we've seen in the first two movies of the trilogy, so I hope it means we will see the reason for her strength explained. There have been plenty of rumors surrounding this, including the possibility that Rey is a clone of Emperor Palpatine or even Luke Skywalker, as theorized by Reddit user vadrr21 several months back, even before Palpatine was confirmed to be back.
"Rey is a clone of Luke made from his hand that got cut off in Empire Strikes Back," the user wrote. "The clone was made by Palpatine in one of his labs in Jakku. Two Junk traders found Palpatine's lab and were scavenging for goods they could have sold off for 'drinking money.' They found Rey and sold her off to Unkar Plutt."
What do you think of this news that Rey's strength is no accident? Do you think we'll get a satisfactory answer? Sound off in the comments below!
Don't forget to share this post on your Facebook wall and with your Twitter followers! Just hit the buttons on the top of this page.
—–
Have you checked out LRM Online's official podcast feed yet The LRM Online Podcast Network, which includes our flagship podcast Los Fanboys, our premiere podcast Breaking Geek Radio: The Podcast, and our morning show LRMornings? Check it out by listening below. It's also available on all your favorite podcast apps!
Subscribe on: Apple Podcasts |  Spotify  |  SoundCloud | Stitcher | Google Play
SOURCE: Rolling Stone, Reddit