When the casting for Black Adam first hit the internet, I was a bit thrown off. However, ever since the casting of Heath Ledger as The Joker in The Dark Knight, I have reserved any judgment. The idea of Dwayne "The Rock" Johnson has actually really grown on me after some time. When watching Shazam I was hoping for a cameo. Unfortunately we did not get it. I really enjoyed Shazam and find myself now really looking forward to seeing what Black Adam has in store for us. While there is not much information regarding the upcoming film, that may all be about to change. We finally have a Black Adam release date!
View this post on Instagram
That's an awesome way to showcase the Black Adam release date with some style! The video itself is pretty epic. I can only imagine walking through Time Square and seeing the yellow bolt with the black background mixing with the voice over. Also, the line, "The hierarchy of power in the DC Universe is about to change" gives fans a good deal to discuss.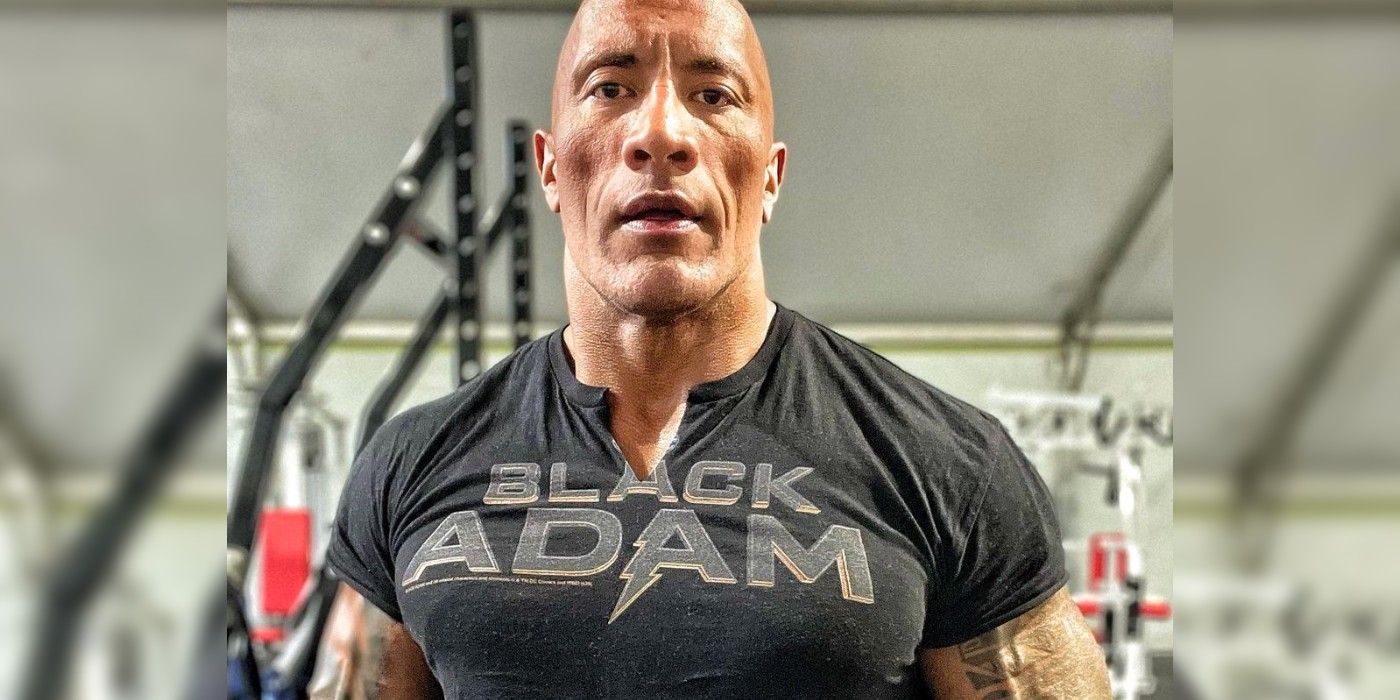 We have yet to see whether The Rock's Black Adam will be a true villain or more of an anti-hero. Although when looking at the image above you can't help but be intimidated to respect whichever route they go. All jokes aside, I am honestly looking forward for what The Rock has to offer the role. While the Black Adam release date is still some time away, it does give us something to look forward to. Plus, once release dates are revealed more nuggets of info. usually begin to come our way! Just the other day it was announced that Dr. Fate will the hero opposite Black Adam in the prequel. And the role of Kent Nelson/Dr. Fate is coming to us by former-007 Pierce Brosnan.
UPDATE: WB has also dropped Black Adam's official poster with the release date that you can check out below!
Are you excited for the July 29, 2022 Black Adam release date? What are you hoping for with the film? Are you exited to see Brosnan's Dr. Fate go up against The Rock's Black Adam? How do you think the hierarchy of power in the DC Universe is going to change? Leave your thoughts in the usual spot, and thanks for reading!
Source: Instagram

Have you checked out
LRM Online
's official podcast feed yet
The Genreverse Podcast Network
? This includes our premiere podcast
The Daily CoG
, 
Breaking Geek Radio: The Podcast
,
GeekScholars Movie News
,
Nerd Flix & Chill
,
Marvel Multiverse Mondays
,
Anime-Versal Review Podcast
, and our Star Wars dedicated podcast 
The Cantina
. Check it out by listening below. It's also available on all your favorite podcast apps!
Subscribe on:
Apple Podcasts
| 
Spotify
 | 
SoundCloud
|
Stitcher
|
Google Play