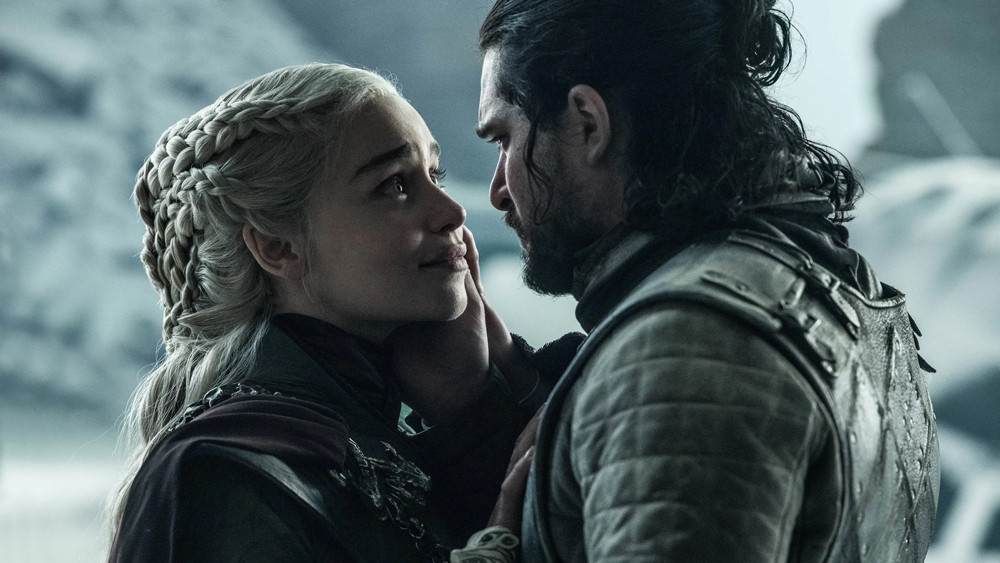 What if Game of Thrones was done differently?
Game of Thrones is a cultural phenomenon. There is no doubt that the television series catapulted the books to a whole new level of popularity. It's in no small part due to the high quality of much of the series. But whenever bringing up Game of Thrones, there is always the elephant in the room. As the show skewed away from the source material, it grew weaker as a narrative.
It's been some time since fans were treated to the underwhelming series finale, and showrunners David Benioff and Dan Weiss have remained largely silent. I'm sure there are many fans out there who would love to question the duo on their approach to the final season. Entertainment Weekly's James Hibbert has a new book on Game of Thrones, and in its pages, he asks the duo about the finale. More specifically on whether or not they would change anything.
"There definitely are things [over the course of the show] we would do differently," Benioff admitted. "I don't know if there's anything I would want to discuss publicly."
Weiss, on the other hand, didn't really say he would have made Game of Thrones any differently — though it does sound like he's ready to take whatever blame fans want to throw.
"Prince once said something about how any record you listen to that you think is terrible, somebody worked themselves to the bone to make it," Weiss said. "So many people work so hard on any aspect of a thing. So when you say something critical it can sound like you're blaming somebody else. And really the only people who are to blame are us – and I sure as hell don't want to blame us."
But executive producer Carolyn Strauss is much more defensive of the whole thing. She stated that they had a balancing act in wrapping up the show, and that "there's always going to be somebody in their comfy chair who has the better ending."
"There were a lot of practical and storytelling factors that were never considered by someone doing a theoretical finale," she continued. "If other people have a better idea, well, they can go do it themselves."
But what does author George R.R. Martin think?
"I hear both extremes," Martin said. "There are people who say they hate the show and say, 'George, write your books and 'fix' things.' And there are people who love the show who say, 'I don't care about George's version anymore, it's a novelisation, it's fan fiction, who cares.' When I finish my books people can argue which is right, which is wrong, and which is the 'real' story.
"None are the real story," Martin continued. "These are fictional characters. Which one resonates with you more?"
And he's got a point. At the end of the day, people should like the Game of Thrones that resonates with them. Forgetting general reception or the cultural zeitgeist in which something was lost, it's a series that had a lot to live up to. 
What do you think the Game of Thrones series should have done differently? Let us know down below!
Continue the LRM Online conversation on Discord by CLICKING HERE!
—–
Have you checked out LRM Online's official podcast feed yet The LRM Online Podcast Network? This includes our flagship podcast Breaking Geek Radio: The Podcast, GeekScholars Movie News, and our morning show LRMornings. Check it out by listening below. It's also available on all your favorite podcast apps!
Subscribe on: Apple Podcasts |  Spotify  |  SoundCloud | Stitcher | Google Play
SOURCE: The Radio Times

Have you checked out
LRM Online
's official podcast feed yet
The Genreverse Podcast Network
? This includes our premiere podcast
The Daily CoG
, 
Breaking Geek Radio: The Podcast
,
GeekScholars Movie News
,
Nerd Flix & Chill
,
Marvel Multiverse Mondays
,
Anime-Versal Review Podcast
, and our Star Wars dedicated podcast 
The Cantina
. Check it out by listening below. It's also available on all your favorite podcast apps!
Subscribe on:
Apple Podcasts
| 
Spotify
 | 
SoundCloud
|
Stitcher
|
Google Play