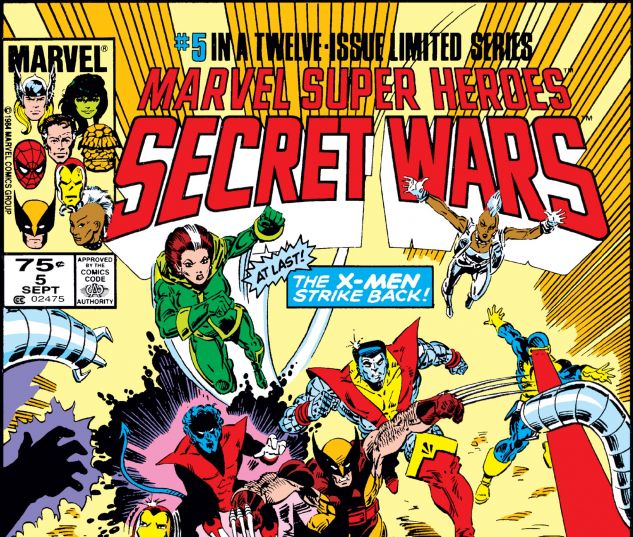 The deal between Fox and Disney will have huge ramifications on the Marvel Cinematic Universe. If the deal is finalized (as it likely will be) then Disney will have access to beloved characters to help expand the MCU. Many fans hope to see the Secret Wars arc play out on the big screen, and they're not the only ones. Director of Avengers: Infinity War, Joe Russo, said a while back he would also like to see this story come to life. In the comics, there  are two versions of the story, one from 1984, and a more recent take on the story from 2015. So which version was Russo referring to? The director recently spoke with CBR and clarified his preferred take on the story.
"Hopefully they're about to get their hands on a few of them. Listen, my second favorite character growing up, and one of my prized possessions in my comic book collection is Incredible Hulk #181, which of course is the first appearance of Wolverine. I feel like the mission of the Marvel Universe is to keep expanding and surprising people. Surprise them with casting choices, surprise them with story choices. If we're moving into this world of crossover events, certainly that affords opportunity for other large-scale stories from the books like Secret Wars — which was another favorite comic of mine as a kid.
It seems apparent that Russo was referring to the original 1984 version of the story. This was a 12 issue arc that began in 1984 and featured the Avengers, Fantastic Four and the X-Men among many other heroes, along with villains Doctor Doom, Doc Ock, and Ultron to name a few. The characters were transported by Beyonder to "Battleworld". Assuming Disney does indeed get the rights to the necessary characters, I think this wold be a fantastic story to bring to the big screen.
Would you like to see the Secret Wars arc adapted to film? Let us know in the comments down below!
Don't forget to share this post on your Facebook wall and with your Twitter followers! Just hit the buttons on the top of this page.
Source: CBR