Sigourney Weaver recently said she may never play the role of Ellen Ripley again, despite being sent a 50-page treatment for Alien 5 from OG Alien producer Walter Hill. However, Hill has now responded to Weaver's statement by showing that his latest draft of Alien 5 is from March this year.
It seems that Hill has collaborated with another OG Alien producer David Giler. Not only that, but Hill confirms that he wants to see Weaver back in the role of Ellen Ripley. Click here to see the script image shared by Brandywine Productions to outlet SyFy Wire. And no, no one knows what all the dream references mean on this script, but we can speculate.
Hill also released a statement to the outlet regarding Sigourney Weaver.
"Sigourney, as she has from the very beginning, is being too modest about her proven ability to pull off the idea — which is to tell a story that scares the pants off your date, kicks the ass of a new Xenomorph, and conducts a meditation on both the universe of the Alien franchise and the destiny of the character of Lt. Ellen Ripley."
The idea of Weaver (who's character Ripley is officially alive right now) returning in an Alien sequel isn't a new idea. Before director Ridley Scott pushed ahead with Alien: Covenant, there was talk of director Neil Blomkamp making an Aliens sequel. Blomkamp said he was making a sequel to Aliens which somehow erased the events of Alien 3 and Alien: Resurrection. That movie never got past the concept stage and to be honest, fans were kinda bummed out by it. Instead, we got Alien: Covenant, and it really wasn't that good of a film.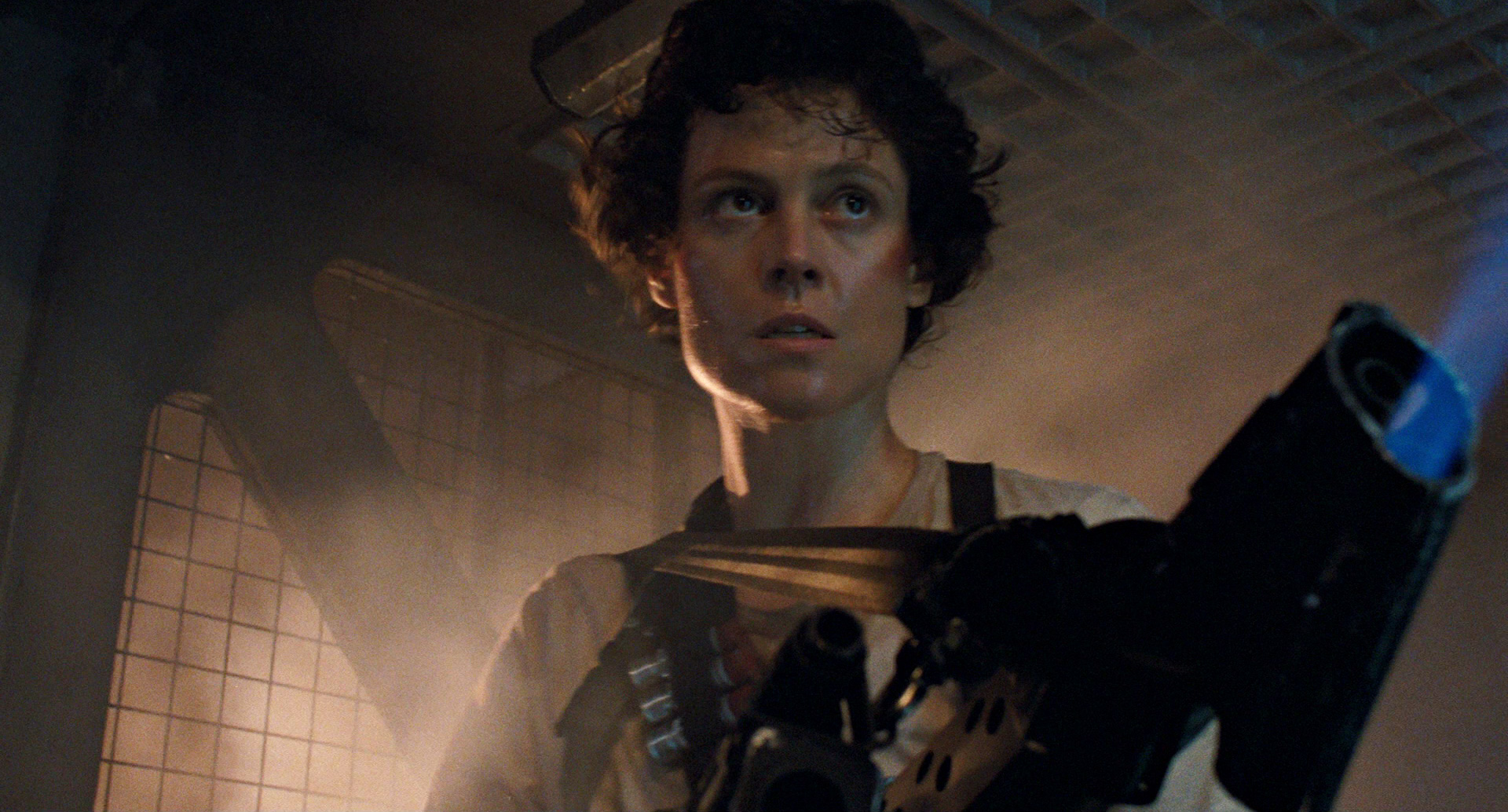 Disney now (weirdly) own the Alien franchise after their recent acquisition of Fox. One thing is for sure, Disney is aware of how poorly Alien: Covenant did at the box office. I'd like to see someone planning a two or three-movie story within that Alien universe but I guess that's what Scott tried? I'm going to guess that this Alien 5 script does not erase the events of the later sequels. But, I hope I'm wrong. Killing off Newt and Hicks so quickly was a huge mistake for the Alien franchise, one it has never recovered from. "It was a bad call Ripley, it was a bad call."
But perhaps the dream tagline and the quotes (related to dreams) could be indicating that Alien 3 and it's sequel were just fever dreams Ripley experienced? A fan can hope, right? I guess I just want to see that franchise picked back up from the brilliant Aliens and pushed forward in a way more akin to the old Dark Horse comic series. Outside of those first two Alien movies, those comics are the best Alien stories you will find. As for Alien 5, it's Disney that will make those decisions now. I think any announcement about a new Alien movie is still some time away.
What do you think of Hill and Giler writing an Alien 5 that they want Weaver back for? Can the Alien franchise be resurrected like Ellen Ripley, or it as dead as Carter Burke? Let us know below.
Wanna join the LRM Online conversation on Discord? Join our server by CLICKING HERE!
—–
Have you checked out LRM Online's official podcast feed yet The LRM Online Podcast Network? This includes our flagship podcast Los Fanboys, our premiere podcast Breaking Geek Radio: The Podcast, GeekScholars Movie News, and our morning show LRMornings. Check it out by listening below. It's also available on all your favorite podcast apps!
Subscribe on: Apple Podcasts |  Spotify |  SoundCloud | Stitcher | Google Play
SOURCE: SyFy Wire
Continue the LRM Online conversation on Discord by CLICKING HERE!
-----
Have you checked out
LRM Online
's official podcast feed yet
The Genreverse Podcast Network
? This includes our premiere podcast
The Daily CoG
, 
Breaking Geek Radio: The Podcast
,
GeekScholars Movie News
,
Nerd Flix & Chill
,
Marvel Multiverse Mondays
,
Anime-Versal Review Podcast
, and our Star Wars dedicated podcast 
The Cantina
. Check it out by listening below. It's also available on all your favorite podcast apps!
Subscribe on:
Apple Podcasts
| 
Spotify
 | 
SoundCloud
|
Stitcher
|
Google Play