This week we will deal with any memes relating to Avengers: Infinity War, the box-office monster has spawned a near-endless amount of memes, and today we'll check out a few of them. Whether it be other people wielding the Infinity Gauntlet or a peek into Thanos' moisturizing regimen.
All sorts of stuff going on in this one. Avengers, Game of Thrones, Star Wars, what more do you want?
A nerdy take on the classic meme, though I must say the kid and Thanos do sort of resemble each other.
This meme is, of course, poking fun at the different shades of Thanos we have seen over the years. At least now we know how he did it.
This one was sent to me by fellow LRM writer Cam Clark. Thanos better try snapping again, I don't think just one is going to be able to take down Chuck.
Quite a disturbing image, could you imagine Food Network's Guy Fieri wielding all that power?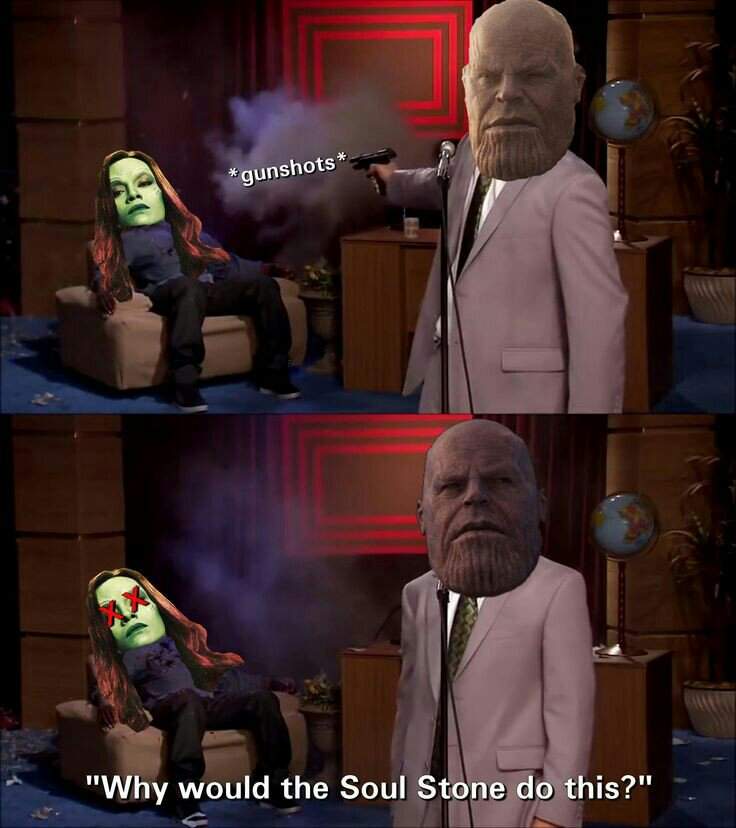 A popular meme template as of late that's been used for everything from politics to cinema. Sure, Thanos, it's all the soul stone's fault.
I think it's safe to assume about half of you will love this meme, and the other half will hate it.
What did you think of this week's memes? Let us know in the comments down below!
And feel free to send your best memes to me at seth@lrmonline.com and I will do my best to include them in future editions!
Don't forget to share this post on your Facebook wall and with your Twitter followers! Just hit the buttons on the top of this page.